Human-centered design allows leaders to understand organizational culture and how it affects the operational environment.
With its three key phases, human-centered design helps life insurers solve complex challenges that their different customers routinely face.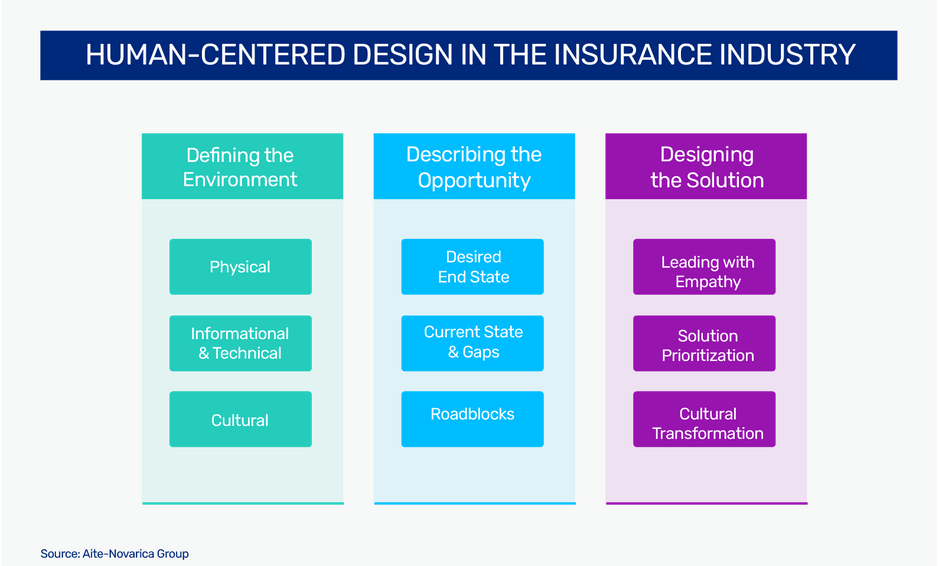 Human-centered design is a problem-solving process that allows organizations to identify, analyze, and solve challenges in an uncertain and volatile operational environment. CIOs are constantly challenged to solve problems in these environments. Insurance organizations that adopt and embrace the empathy inherent in human-centered design will create a competitive advantage to overcome these issues.
Human-centered design allows providers to create the empathetic environment necessary to understand and meet the needs of differing yet crucial audiences, while adopting the technology necessary for human-enabled and -supported self-sufficiency.
This report, prepared by advisory firm Aite-Novarica Group, discusses the challenges and opportunities in the three phases of human-centered design and how insurers can use this problem-solving methodology to tackle complex challenges.